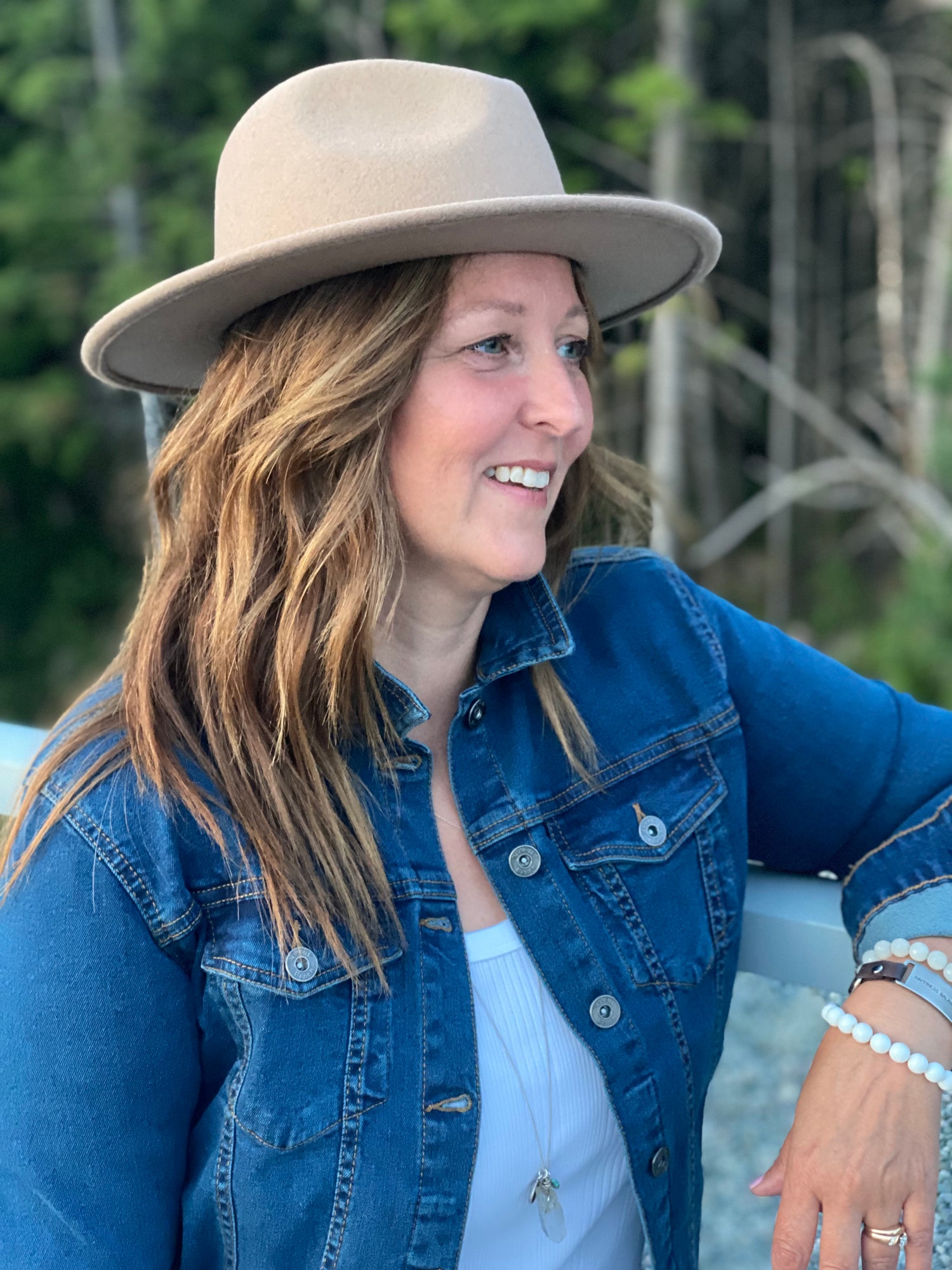 Hi, I'm Sam
Lake Therapy is a labour of love ➵ a true journey of falling in love with what I do daily. 
I am a wife, momma of two daughters I am so proud of (featured often), sister, friend , Yaya to Denver + Dallas and as of 2020 .. entrepreneur! We live and operate in Osoyoos BC, a small town in the Okanagan. I started Lake Therapy out of the spare room of our home after the devastating loss of my younger brother Glen (2015) gave me the courage to prioritize my time, family + dreams. 
Water is so healing. People come to the lake to celebrate, relax; to getaway, heal, grieve + so much more. I have done all those things in my life. Just the journey of driving to the Okanagan, to the lake is amazing; stepping onto the sand, toes in the water. The first sip of wine on the dock or crack of a cold bevi with the warm 3 o'clock wind .. these are core memories + moments that run deep. I share them with many that have connected, sent beautiful messages of their life, struggles; mental health, loss, surgeries and what my brand means to them. Also the joy! Oh the joy - girls trips, guys get aways, family reunions - golf tourniments.. I could go on forever. I feel honoured to receive your personal journeys. To know I am not alone + what the brand represents to each person who has reached out overwhelmingly moves each time. I look forward to hearing your story + to continuing sharing ours with you.
find your vibe!